From Do the Bay
By Brigitte Hoch

January 10, 2017
Running January 12th through the 29th, the 16th annual SF Sketchfest features over 200 shows with more than 700 performers spread across 20 venues. That's seventeen days of comedy gold, and just long enough to help you laugh your way into some six-pack abs. Relive your childhood, get science-y, and discover the future of comedy with shows all over San Francisco.
Some of these shows are sold out, but you don't have to sell your kidney to buy your way in because we're giving one lucky winner passes to SEVEN of the best shows, including Tim & Eric, Comedy Bang! Bang!, Jeff Goldblum, Kids in the Hall, and more! Rub your lucky rabbit's foot and enter here.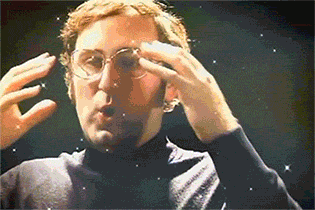 You'll laugh! You'll cry! And you'll finally understand why Adult Swim airs after all the kiddos go to bed.
"Weird Al" Yankovic, Scott Aukerman, and Reggie Watts all in the same place. This is not a dream.
We're still sad this show is off the air, so this is our chance to relive the glory years of this animated series for one night only. Plus, you might get to hear Mike Judge say "propane" in person.
BoJack says, "If you love me (and you do, obviously) then you love my friends." Who are we to argue with him? Don't miss this live one-night-only edition of the hit animated series.
If you like to say, "I saw them before they got big" then boy do have we got a show for you! These up-and-coming stand-ups were deemed worthy by the comedy gurus of Audible.
Bill! Bill! Bill! Bill! Need we say more?
You can tell your friends, "I saw Fifty Shades of Grey" without it being weird.
Be there when the cast of the legendary anime take the stage for a live Q+A and because Kamehameha, that's why.
Win tickets to see The State alums and Wet Hot American Summer stars Michael Ian Black, Michael Showalter, David Wain aka Stella do their thing at Mezzanine.
This movie was the best-worst, and we're stoked to relive the golden days of the Chosen One and his beautiful weuweuw-ing maiden.
Bonus pick:
One of the more surprising SF Sketchfest events, we're stoked to see 80s songstress and The Bangles lead singer Susanna Hoffs and friends take the Swedish American Hall stage for a night of music and comedy.